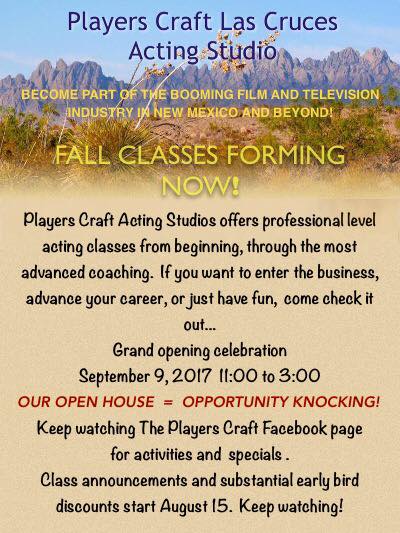 Players Craft has a NEW studio location in Las Cruces, New Mexico!
Join us in celebrating our Grand Opening!
September 9, 2017
11am - 3pm
Come learn some practical acting tips/tricks, hear music, have some snacks, and win prizes!
Watch for classes as they are added to the Calendar/Schedule
Great Discounts on our Facebook page too! Like/follow to receive exclusive info and deals.