WE OFFER:
Studio Acting Classes (Film/Theatre)
Acting Seminars and Workshops at your location
Public Speaking Coaching for individuals, Sales, and Industry
Web Conferencing Consultation for Industry
Private and Customized Lessons/Coaching
Online Acting Classes - Coming Soon
The Players Craft Acting Studio trains children, teens, and adults. An emphasis on each individual's needs, rather than a one-lesson-fits-all approach, assures rapid advancement. When it comes to developing new professionals, we have an unprecedented success rate!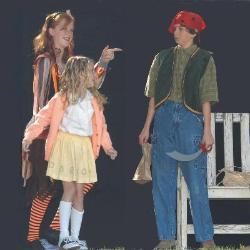 STUDENTS GROW AT PLAYERS CRAFT!
Many Players Craft students have gone on to be professional actors. Others have already been in the business and train here to take their careers to the next level. However, the benefits of acting training go far beyond show business.  Students overcome shyness, learn interview skills, and become more confident. Reading and comprehension improve. Students report improved grades. Professionals show marked gains in sales and productivity. Find out how acting training can benefit you. 
CLASSES AND LOCATIONS
With studio locations in both Albuquerque and Las Cruces, New Mexico, acting classes are offered throughout the state and by special arrangement. Players Craft offers classes in acting and speaking for all ages and all levels. Virtual/online professional training will be offered in the future for those who want to become working actors. This program will prepare the student to audition, enter the business  and not appear as though he or she just fell off the turnip truck.